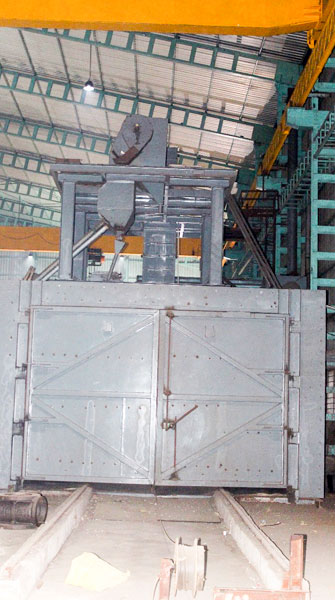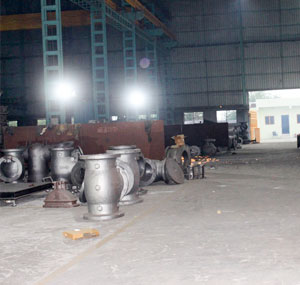 About company
Welcome To
Gold Techno Casting
GOLD TECHNO Group found in 1996 and GOLD TECHNO CASTING FOUND IN 2018.Sister concern unit of Gold Techno Art Foundry at Kheda Ahmedabad. This facilities with ultra-modern machines and equipment's. That quality is meet domestic and international platform. The company is conscious about its responsibility towards environment. The manufacturing processes a machinery are environment friendly. The products are manufactured based on client requirements, right from raw material purchase the finished products, client preferences and needs are factored on top priority and up to the customer requirements.

Objective of the company is to concentrate on qualitative approach for casting manufacturing, have in continuous developments according to the current trends in steel and alloy casting products Butterfly Valve Manufacturers in Gujarat. We have qualified and expert manpower with core technical knowledge. Accuracy, and on-time delivery are our primary concerns with respect to customer satisfaction.
Manufacture Steel Casting, Stainless Steel / Alloy steel Cast Products and Manganese Steel We can provide semi machined as well as fully machined _nished casting products as per customer requirements. We can provide castings for pumps & valves industries, mining & mineral, oil processing industries, paper industries, chemical industries and various engineering.
Our install plant capacity 5500 ton with our corporate once and plant spread over 60000 sqft near Kheda, Ahmedabad, Gujarat, India. The premises provide work friendly, healthy and ideal environment. Due versatile design of sophisticate equipment, we have advantage to develop wide range of products consisting high and low alloy steels. ensures the quality expectations of us customers' requirements as per the national and International standards
MISSION STATEMENT
GOLD TEHCNO CASTING mission is to:
Provide high-quality, affordable valves
Create and cultivate long-term relationships with clients
Respond immediately to the changing needs of our clients
Achieve complete customer satisfaction
Improve our services continuously
Maintain professional relationships with our dedicated customer and staff.
VISION
One of the leading sophisticated steel casting foundry Ahmedabad India with advances technology and steady growth.
Ready for anything that may occur and quick to respond to customer needs and concerns.
MISSION
With our knowledge and technology, delivering quality casting products to our valuable customers with respect to their expectations and building a strong structure of long-term business relations
BUSINESS TYPE
Manufacturing of Highest Quality Castings in All Metallurgical Grades Such as Stainless steel, Duplex and Super Duplex Steel, Inconel Grades, Alloy Steel, Carbon Steel, Nickel Based Alloys confirming to various IS, ASTM, BS, DIN & Other Indian &International Specifications.
MATERIAL SPECIFICATIONS
Carbon Steel

ASTM A216: WCB, WCC
ASTM A352: LCC, LCB

Low Alloy Steels

ASTM A217: WC1, WC4, WC5, WC6, WC9, WC11, C5, C12, C12A
ASTM A494: M-35-1, CW12MW, CW6MC, Cu5MCuC

Martensitic Steels

ASTM A743: CA15, CA40, CA-6NM

Austenitic Stainless Steel

ASTM A351: CF8, CF8M, CF3 CF3M, CF8C, CF10, CF10M, CK20, CH20, CN7M, CG8M, CG3M

Austenitic Ferrite Duplex Steels

ASTM A351: CF3MN, CD4MCu, CG6MMN, CK3MCuN

Nickel Based Super Alloys

ASTM A494: M-35-1, CW12MW, CW6MC, Cu5MCuC

Super Duplex Stainless Steel

ASTM A890: 1A, 2A, 3A, 4A, 5A, 6A

Aluminium Bronze

ASTM B148: C95400, C95500, C95800
OVERVIEW
We Have Been Manufacturing Highest Quality Castings in All Metallurgical Grades Such as Stainless steel, Duplex and Super Duplex Steel, Inconel Grades, Alloy Steel, Carbon Steel, Nickel Based Alloys and Have Earned a Reputation in Various Core Industries Such as Pumps, Valves, Cement, Chemical, Marine, Mining, Power and General Engineering.
Our factory Has a Well-Developed Infrastructure with An In-House Laboratory Equipped with All Modern Testing Instruments Such as Optical Emission Spectrometer, Ultrasonic Testing Machine, Impact Machine, Hardness Testing Machine and Magnetic Particle Testing Device etc. GOLD TECHNO CASTING Has Maintained Focus on 'Customer First' Philosophy by Investing in Delivering Quality Products, On-Time Deliveries & Value to Customers All Over the World.