Swing Check Valve in Ahmedabad, Swing Check Valve in Gujarat
Gold Techno Casting calculated between the top Swing Check Valve in Ahmedabad, Gujarat manufacturers, suppliers, wholesalers, dealers, distributors, exporters, traders. We offer these in several conditions and can be accurately modified as per the provisions providing by the clients. These are respected for its structures like stability and high performance. Along with this, we strictly observe to worldwide laid quality standard while manufacturing this Swing Check Valve in Gujarat.

Contact Gold Techno Casting to get flawless solution for your requirements. Be it price, material, functionality or excellence Swing Check Valve in Ahmedabad, we meet all your potentials. Ensure smooth flow in pipeline with top most quality world valves presented at Gold Techno Casting. We manufacture Swing Check Valves in Ahmedabad, Gujarat an collection of globe valves to meet varied requirements of altered customers. We also guarantee the best prices in the industry Swing Check Valve in Gujarat, Ball Valve Manufacturers in Gujarat.

Swing Checked Valves are having Bolted cover, Swing kind disc, nrv valve, non return valve. These valves are used to check flow reverse in piping systems Gate Valve Manufacturers in Gujarat. They are proper for service in horizontal (flow up through valve only) piping runs. Swing Check Valves have low pressure drop and are best suited for sensible velocity applications. Accurate sizing of swing check valves is significant. Either too low a line velocity or too high a velocity can harm valve internals and shorten valve lifetime. With rich industry involvement and knowledge of Ball Valve in Gujarat, we are offering an high-class of Swing Check Valve. This Swing Check Valve Manufacturer in Ahmedabad, Gujarat, India product using cutting-edge machinery and high excellence raw materials. Moreover, our providing product is managed under the guidance of our team specialists for Swing Check Valve in Gujarat. Our Swing Check Valve in Ahmedabad presented product is generally find valuable applications in various commercial sectors.
Product Overview Swing Check Valve Manufacturer
Trims:- 13% Cr Hinge Pine, 13 Cr faced Disc and CoCr alloy faced Seat API Trip 8 Suitable for Applications up to 850° F (454° C).
Disc Assembly:- Non-rotating disc is fastened securly to disc hanger with a lock nut and cotter pin. Disc hanger is supported on a sturdy disc carrier hinge pin of excellent bearing qualities. All parts accessible from the top for easy servicing.
Disc:- One piece Construction to withstand the severe shock of check valve service. Hardfaced with 13% Cr., CoCr alloy, SS 316 or Monel, Ground and lapped with seat.
Body and Bonnet Joint accurately Machined. Spiral Wound with Different Grade of Material.
Body and Cover casting are precision Machined.
Flanges : Finish 125-250 AARH for all Valves.
ASME Classes 150-300 : 2 mm raised face
ASME Classes 600-up : 7 mm Raised faced
RTJ available on client requirement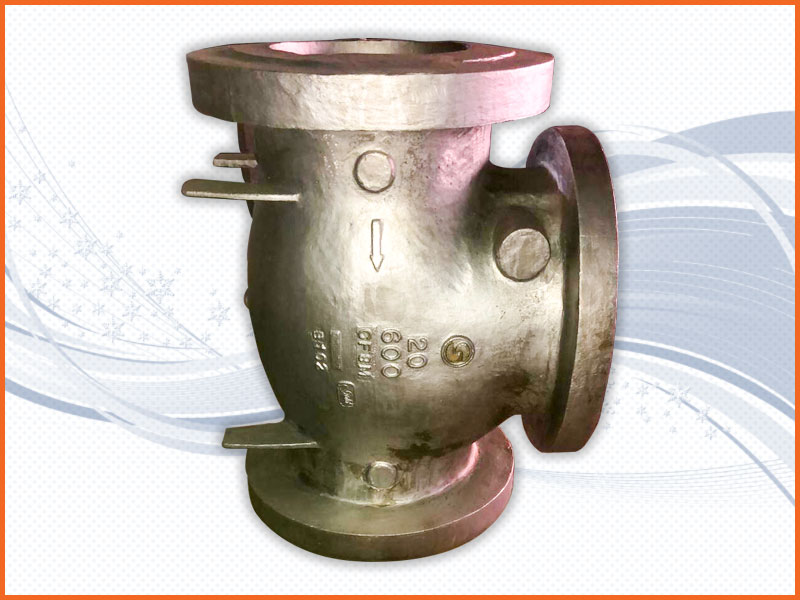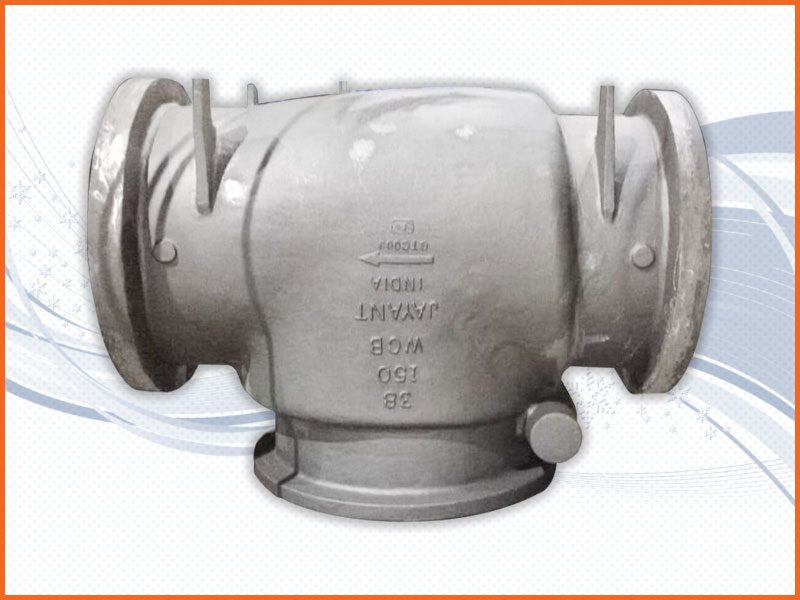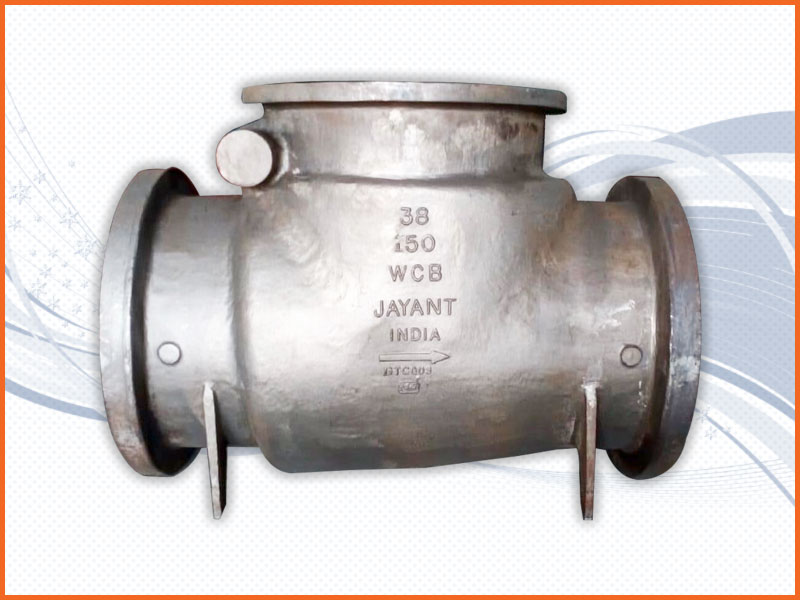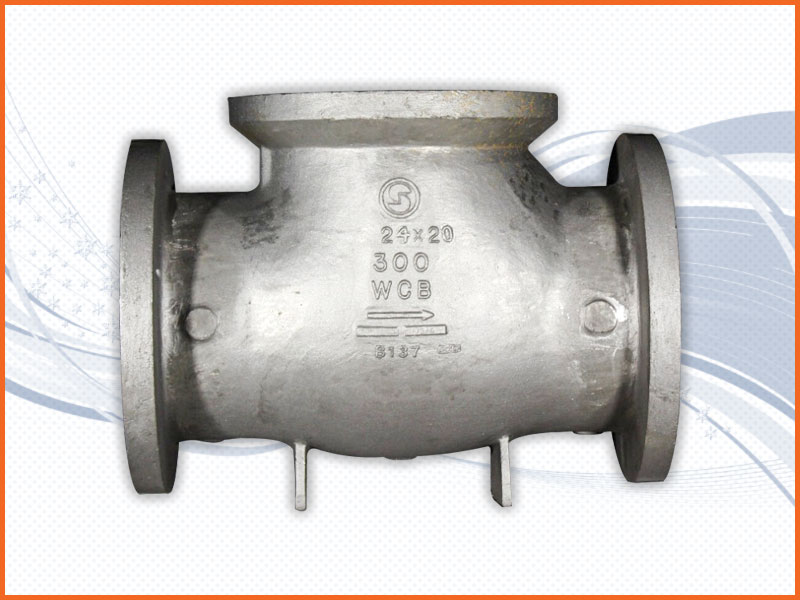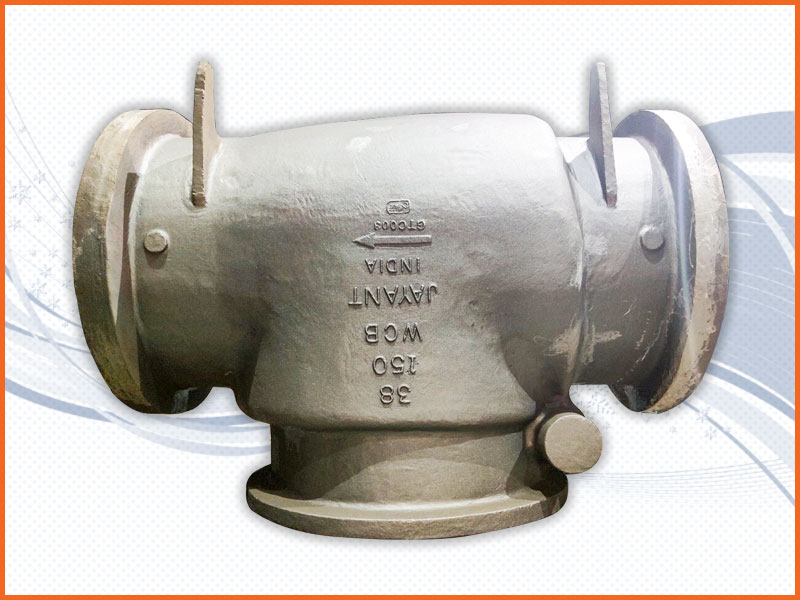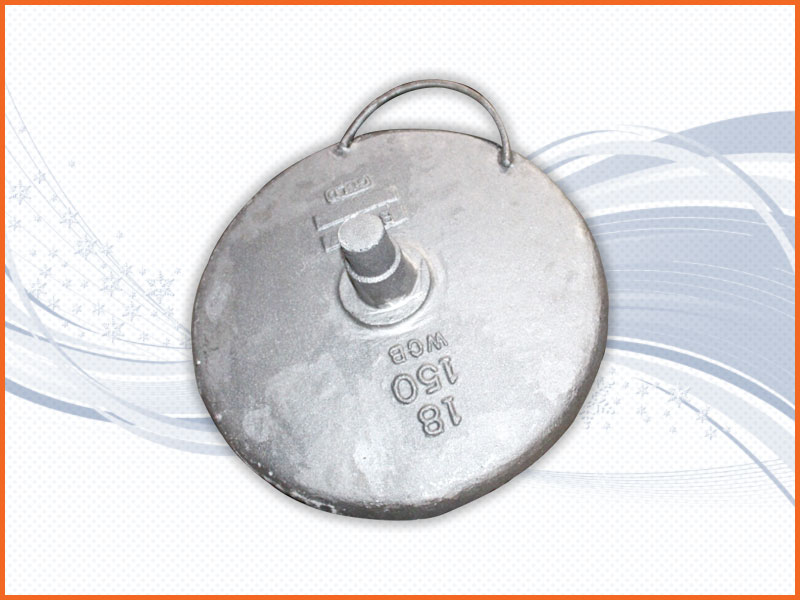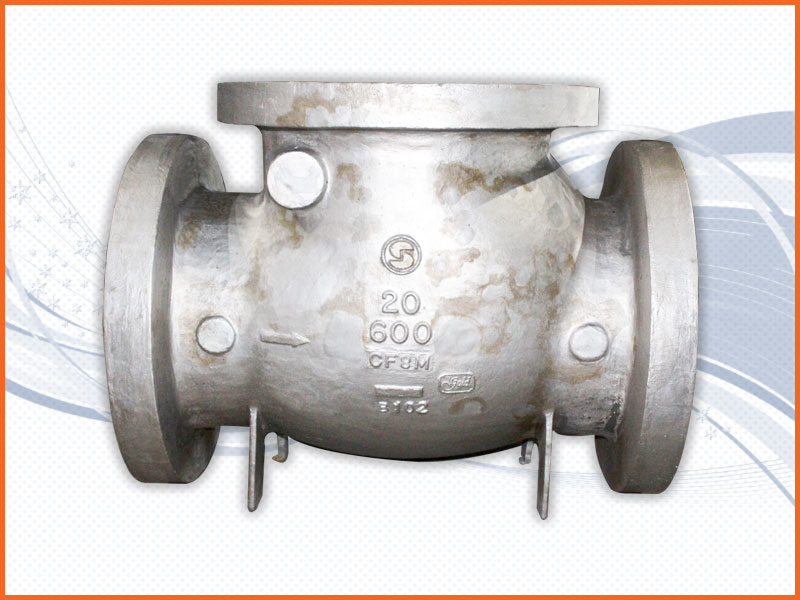 Get in Touch